THE ORGANISATION THAT represents Irish magazine publishers wants the government to axe VAT on print and digital publications.
Magazines Ireland, which represents 38 publishers that together produce over 185 titles, has lobbied Finance Minister Paschal Donohoe and Minister for Communications Denis Naughten on the issue.
In a letter sent to the ministers and seen by Fora, the group urged the government to use its influence at EU level to push for changes that would allow member-states to apply 0% VAT on both print and digital magazines.
Under a special tax break, 9% VAT is currently applied to print titles in Ireland. The reduction doesn't extend to electronic publications – the standard 23% rate is applied instead.
An EU directive is making its way through the halls of Brussels that would allow member-states to change the rate on electronic magazines, books and periodicals.
Magazines Ireland has urged the government to back those amendments and align print and digital VAT rates, which it ultimately wants brought down to zero.
In the letter to ministers Donohoe and Naughten, Magazines Ireland CEO Grace Aungier said publishers in the UK – where VAT is already at 0% – have "significant advantages over indigenous Irish publishers".
"Other European countries such as Belgium, Italy, Luxembourg and France also enjoy zero or super-reduced rates," Aungier wrote.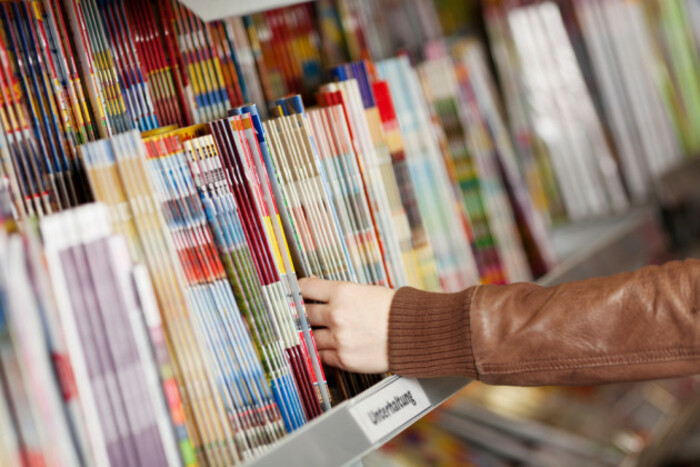 Source: Shutterstock/stockfour
Magazines Ireland suggested that a 0% VAT rate would improve media diversity, literacy and "the personal development of EU citizens".
It said that extending the reduction to paid-for, online content would also improve publishers' revenues.
"Publishers' paid-for-content offerings … are far from providing significant revenues," Aungier wrote.
"Aligning the rates of digital press to that of print would facilitate consumer acceptance to pay for all content and therefore contribute to the uptake of the digital newspaper and magazine markets."
Stalled
However, the European directive that would allow for such changes is currently stalled as it has been blocked by the Czech Republic.
"The Czechs are using it as some sort of leverage for what is called a reverse charge mechanism so basically they're using the VAT thing to get something else through," Aungier told Fora.
She said the organisation was hoping that the VAT rates could be changed in the forthcoming budget.
"Ideally we would love it to be happening in this year's budget, but the Irish government has to wait until they get the OK to do this."
The Department of Finance said in a June briefing that it was "supportive of the proposal" laid out in the directive but has not indicated if it is in favour of a 0% rate. The department did not respond to a request for comment at the time of publication.
Separately, Magazines Ireland was in support of the EU's recent changes to copyright rules, which were passed by the European Parliament earlier this month.
The controversial proposals were a source of great debate. Magazines Ireland supported the provision in the new rules that stipulate that large internet platforms like Google News must pay a licence fee to publishers for using snippets of their content.
The organisation is also voicing concerns around another set of EU rules currently being revised that would further limit the use of cookies, which are used to hone advertising on sites.